Negombo - Sri Lanka
Negombo, located on the western coast of Sri Lanka, approximately 37 km north of commercial capital Colombo and perfectly located within the 7 km from the Bandaranaike International Airport. It is a town famous among many tourists for its beautiful beach resorts. Many tourists used to come straight into one of the beach hotels here after long fly, or stays here as a last stop before flying home.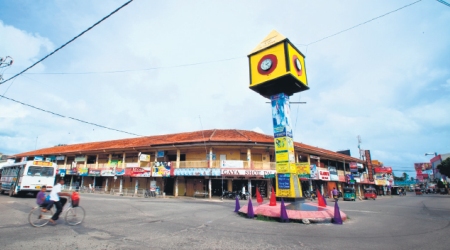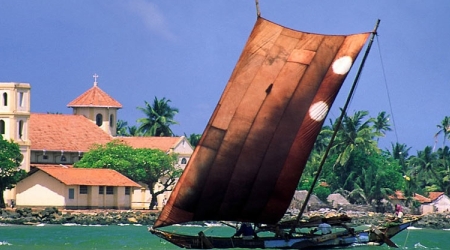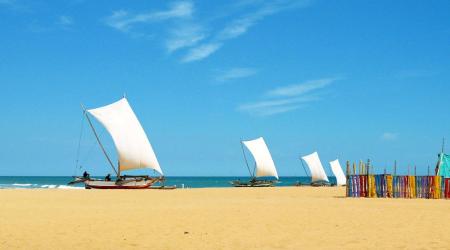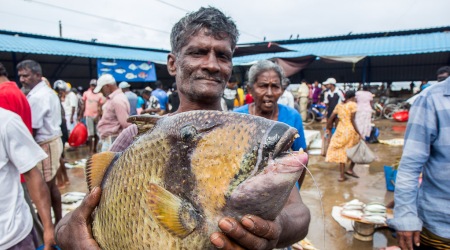 Negombo contains a long, sandy beaches surround by blue sea, draws tourist from all over the world. And safe place for swimming and various water sport activities. There is also a 100 km long canal network in Negombo that is also used by locals for transport using canoes and small boats. Negombo is a well established tourism infrastructure with some of the luxurious hotels, restaurants, clubs and pubs in the country located here.
Milestone:
Centuries ago, Negombo was referred by Sinhalese as 'Meegamuwa' - The village of honey/bees.
Early 16th century, Portuguese captured Negombo and took over the cinnamon trade and built a fort for protection.
In the 1640s, Dutch captured both Negombo and cinnamon trade from Portuguese.
In 1796, The British took control of Negombo, and involved in building up trade with the west.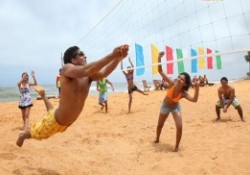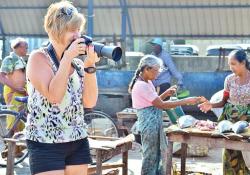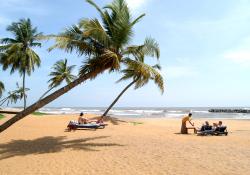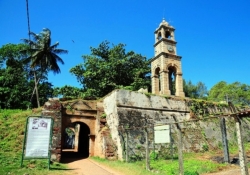 Things to Do:
Dutch Canal Tours.
Visit the Dutch Fort.
Kitesurfing and Windsurfing.
Visit the Fish Market and the Fishermans Bay.
Visit St. Mary's Church.
Muthurajawela Bird watching.
Visit the Angurukaaramulla Temple.